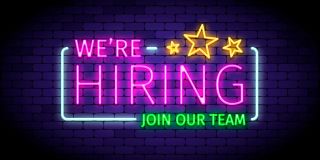 LarkHill PR is Recruiting
It appears we are bucking the trend. We have a portfolio of some of the most truly wonderful UK (and global) clients across sectors including technology, design, mental health care and media / marketing. And it's continuing to grow!
As such we're on the search for a couple of new recruits to join the team - an account executive looking for their first (or next) role in an agency, and an experienced B2B PR account manager.
These are hybrid roles - ideally it would involve working 2-3 days per week in our gorgeous York City Centre office with the rest of the week from home / anywhere. It's only 30 mins to Leeds, 1 hour 50 to London and not that far from Newcastle and Edinburgh (and luckily on the East Coast, so LNER all the way - apart from Leeds).
But we are flexible. If for some reason the historic, picturesque City in 'God's own County' where the KitKat was once produced, with some of the best places to eat, drink and shop, isn't for you all the time, then we can still talk!
What we ask of you is that you have some experience working in PR either agency or in-house (for the account executive position, this could be a paid internship or college / university placement). And can demonstrate a genuine interest in the news (and the media), a curiosity for how technology is changing the world around us (for good), have a passion (and talent) for writing and the ability to tell a good story (factually correct ones of course). As well as not being averse to picking up the phone to journalists (the ones who like a natter) - some are not that scary really!
Everyone says they are a friendly team - and we'd be remiss not to add this to our job descriptions too. We like a good team lunch, plenty of banter and debates, and some would say there's often a bit too much coffee drank in the office (thank goodness Aldi does some cracking coffee pods)!
And for the important bit - yes, the salary is competitive (especially for a York HQ'd PR agency). The starting for the account executive position is £25,000 and £35,000 for the account manager. What's more, we certainly don't skimp on the benefits package either. It includes 30 days holiday (+ Bank Hols, Birthday and Christmas week), and comprehensive health and dental insurance, and more ....
So, what are you waiting for? Drop me a line with your CV and a little bit about yourself at niki@larkhillpr.com